TECHNICAL
INFO, TIPS, QUESTIONS & SUGGESTIONS
Photo Tex is dedicated to providing an excellent product experience and superior customer support. Learn all the features and functionality of Photo Tex with informative and easy-to-understand user guides.
HOW DO I KNOW WHICH VERSION I HAVE?
Box Identification Chart
FIND THE BEST VERSION FOR YOU
Photo Tex Original & Opaque Versions
CLEANING, PRINTING & SURFACES
Info on Different Inks & Surface Applications
INSTALL SUGGESTIONS
The Best Way to Install Our Material
FIRE RATING
Meets ASTM E84 Class A or 1
SAFETY & COMPLIANCE
Lead & Phthalates Free
PHOTO TEX GROUP TERMS & CONDITIONS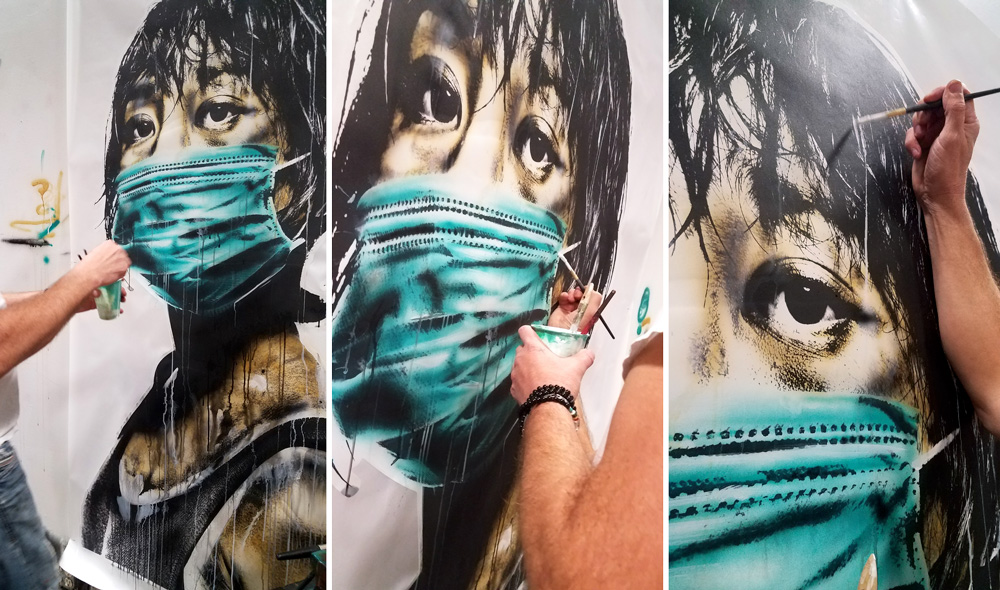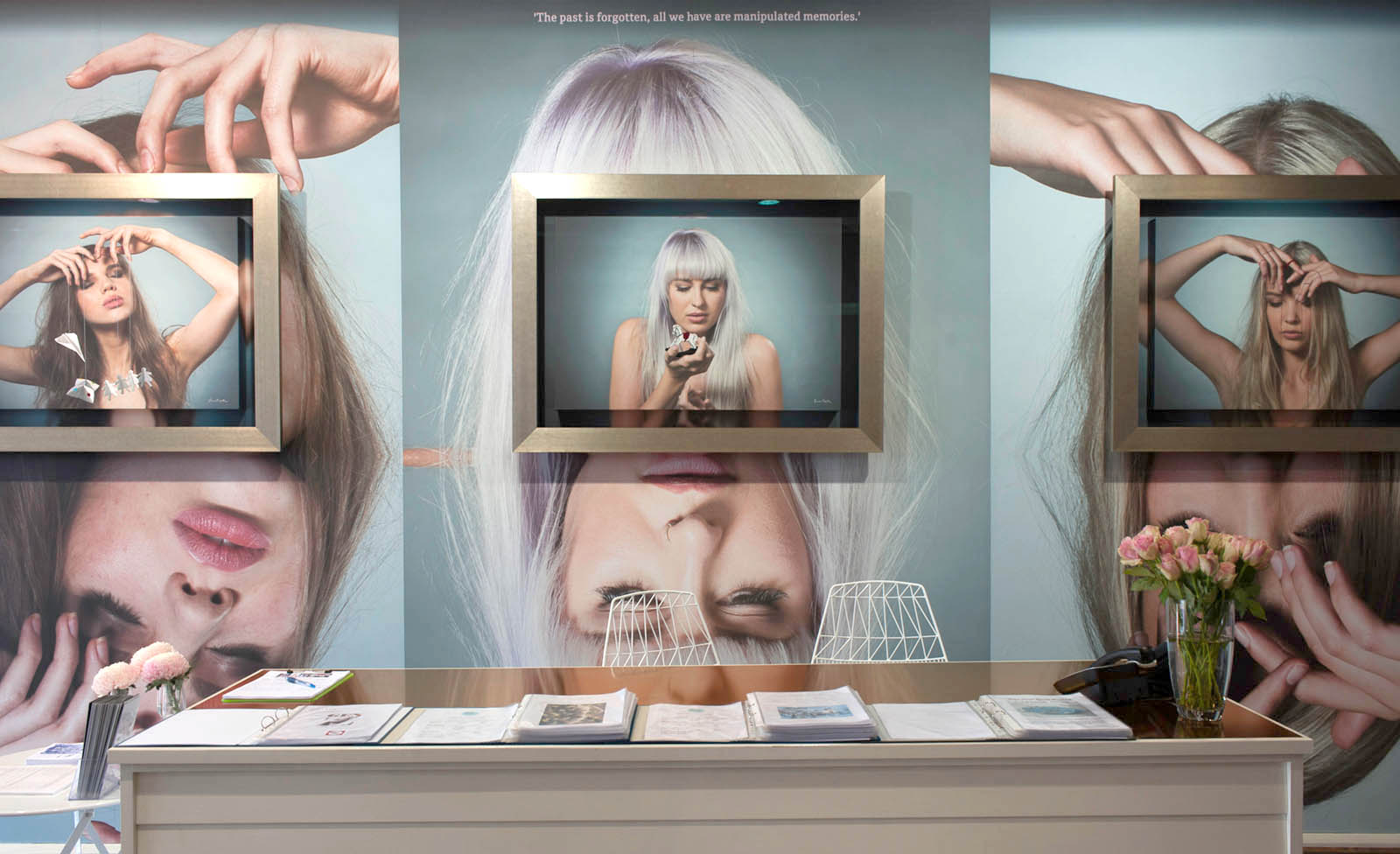 -versions Do not use the Opaque versions on glass, metal and vinyl  – please use the original versions. The Opaque coating is on the adhesive side and can cause removal issued outdoors in very high or low temperatures. 
Do not cut the overlap when using UV inks and "Opaque" Photo Tex as you may see a white line from the cutting. Opaque is a block-out intended to not have to mid-cut the overlap area to butt.
Do not use painters masking tape with latex inks unless you remove at a slow pace, otherwise you can rip the ink off. 
Do not use Just Alcohol – you will need to mix 70% Alcohol with 30% water to clean walls – (needed with Low and No Voc Paints) otherwise just warm water  & dab of dawn soap on a frayless towel to clear dust.
Use a plastic or cloth squeegee when installing the Opaque versions as hands may leave bubbles, especially on texture surfaces.
Always allow 30 days on a freshly painted wall before installing (paint out-gasses).

CAUTION: DO NOT INSTALL ON WALLS PAINTED WITH THE PROMAR 200/400 ZERO VOC PAINT. ADHESIVES ARE NOT ADHERING TO THIS PAINT

Latex printers heat settings are not to be above 205 degrees (some profiles are set at 220 and we like between 190-205 

Fahrenheit. )

INSTALLATION DISCLAIMER  & PRECAUTION

: Due to all the variables of the wall surface and recently the (NEW) paints, along with choosing the correct PHOTO TEX versions.  Our products should not be installed within a distance in which infant/children sleep and/or occupy without continuous adult supervision.
LIQUID LAMINATE PHOTO TEX?
If you are using Solvent or Eco-solvent inks, then we do recommend a clear coat or liquid laminate when using outdoors or in high traffic areas. See installation and technical bulletin for more information.
Always liquid laminate Photo Tex with the liner/backer still on the material. If already installed then do not liquid laminate to the edges while on the wall as the liquid can seep around the edges and on the adhesive.
Some thin 1.5-2.0 mil Cold Laminate may work fine, but we recommend liquid laminating or clear coating.
CAN I PAINT OR USE MAGIC MARKERS ON PHOTO TEX?
Yes, you can paint or use magic markers with blank Photo Tex.
CAN I KISS-CUT OR CONTOUR CUT PHOTO TEX?
Yes, you can kiss-cut or contour cut the material with a high steel blade (carbide) or sharp blade. Slow the speed down some if needed and turn on over travel.
HOW TO TELL AQUEOUS OR SOLVENT VERSIONS ONCE IT IS OUT OF THE BOX?
Aqueous box has green tape and an orange core. Solvent has a blue tape and a white core.
CAN I BUY DIRECT?
We sell through a dealer channel covering all of USA, Canada, Europe & Australia. Visit our contact page to view the appropriate contact for your country or email 
walterjr@phototexgroup.com
 and I'll reply with the closest authorized dealer.
CAN I ORDER CUSTOM SIZES?
Yes, based on widths of 60" and lengths up to 300 feet. Please e-mail me at walterjr@phototexgroup.com for an inquires. Min order may apply.
DOES PHOTO TEX COME IN SHEETS?
Yes, we stock sheet sizes up to 13"x19". Great for Lithographic and DI printers.
WHAT TRANSFER TAPE CAN WE USE?
To date, the only thing we found that works best is Photo Tex. We sell discounted 24" odd length rolls that you can use as transfer tape. Email Photo Tex for any additional questions at
walterjr@phototexgroup.com
.
WHAT ARE THE CORE SIZES?
All Photo Tex cores are 3″.
SHOULD I WAIT TO INSTALL AFTER NEWLY PAINTED WALL?
You need to wait at least 30 days after a wall has been freshly painted as the paint needs to out-gas. Otherwise, you will get veins, bubbles and tunnels from the paint out-gassing.
DO YOU HAVE A CERTIFIED INSTALLER?
Yes – Jeremy Middleton, Owner of WRAPRATZ from Kentucky can install anywhere in USA.  You can reach Jeremy at 513-680-9272 or e-mail:   
jeremy@wrapratz.com
Product Performance & Suitability
All of the descriptive information and recommendations for the use of Photo Tex  products should be used only as a guide.
Furnishing such information and recommendations shall in no event constitute a warranty of any kind by Photo Tex Group Inc.
All purchasers of  Photo Tex  products shall independently determine the suitability of the material for the purpose for which it is purchased. Seller's and manufacturer's only obligation shall be to replace such quantity of the product proved to be defective. Neither the seller nor manufacturer shall be liable either in tort or in contract for any loss or damage, direct, incidental or consequential (including loss of profits or revenue) arising out of the use of or the inability to use the product.
No statement or recommendation not contained herein shall have any force or effect unless in agreement signed by officers of seller and manufacturer.
We stock over 29 different versions and sizes from our 20,000 square foot warehouse in Youngstown, Ohio. At Photo Tex, we strive to ensure you get the solutions you need in a timely manner. We ship same day on orders placed before 2:00 PM ET.

Many of our dealers/distributors stock Photo Tex locally, so please contact walterjr@phototexgroup.com for a dealer near you.